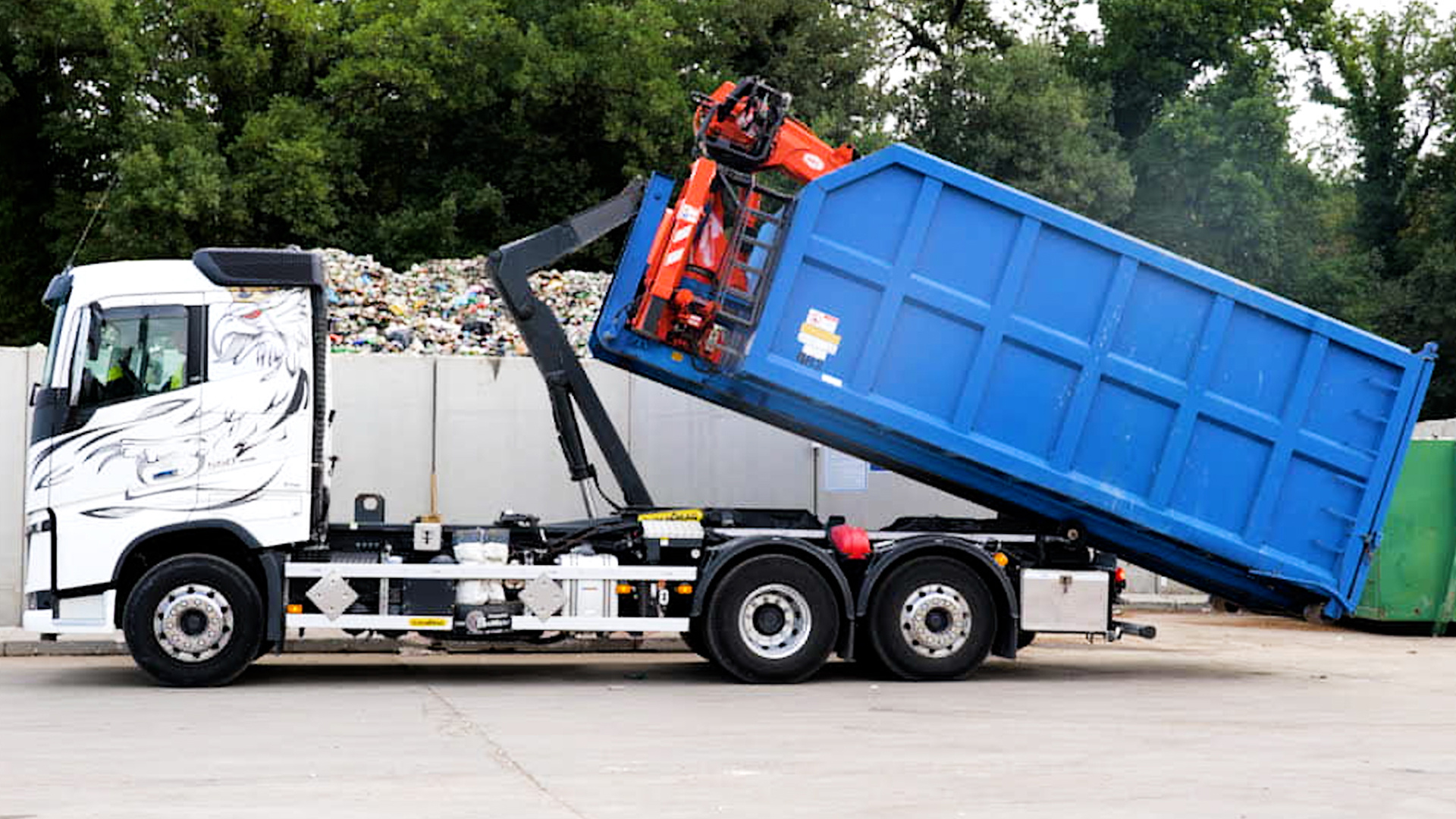 SWAP BODIES – LOAD WITH BUCKET EQUIPPED CRANE AND CONTAINER RENTAL
The use of two types of cranes mounted on trucks is envisaged: with an octopus clamshell bucket (for ferrous materials) and a bucket bucket (for sludge).
To meet the various needs within companies and / or construction sites, D'Angelohas the possibility to rent demountable containers of different capacities, watertight and / or equipped with a new cramaro type sliding cover, suitable for any type of material : yard debris, muddy material, bulky waste.
Thecompany staff takes care of the delivery of the container and the subsequent collection on filling, for the subsequent operations of disposal or recovery of the material.